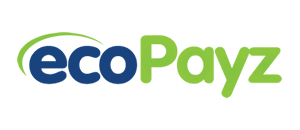 Ecopayz
We are pleased to offer the new EcoPayz deposit and withdrawal method for transactions at Jackpot Cash.
This method offers our players a quick and easy solution to credit their Jackpot Cash account as well as request a withdrawal back to the EcoPayz Virtual Wallet.
Payments with EcoPayz are secure and instant with the account creation procedure only taking a few minutes.
Simply visit www.ecopayz.com and create an account.
Multi-use account
Quick and easy
Multi-currency
Secure
Private
No credit check
So many safe ways to pay with the ecoAccount
The ecoAccount gives you so much choice when it comes to spending safely, on and offline.
ecoAccount
It's the private online account that you can top up as you wish and use to pay directly on sites without the need to enter your financial details. You may also use it to securely send money or receive funds from around the globe in any of 45 currencies, all from the one account.
ecoAccount »
ecoCard
With the option of having up to three ecoCards and in multiple currencies. These are ideal, for controlling your spending or for using when abroad. It's easy to apply for an ecoCard and we don't undertake credit checks or require you to have a bank account.
ecoCard »
ecoVirtualcard
This virtual, one-use card can be instantly acquired, topped up and used to spend online or over the phone wherever MasterCard is accepted. Once used, it expires so there is no risk of it being lost or stolen.
ecoVirtualcard »